TAKE YOUR BUSINESS TO THE NEXT LEVEL


This is Levels. We'll help you turn your side hustle into your main hustle, or show you how to make your current business boom. Since we started, we've supported young people with everything from sports brands to fashion brands.

Whatever you want to create, we're in it with you. Every step of the way. Every stage of your growth. The clue's in the name.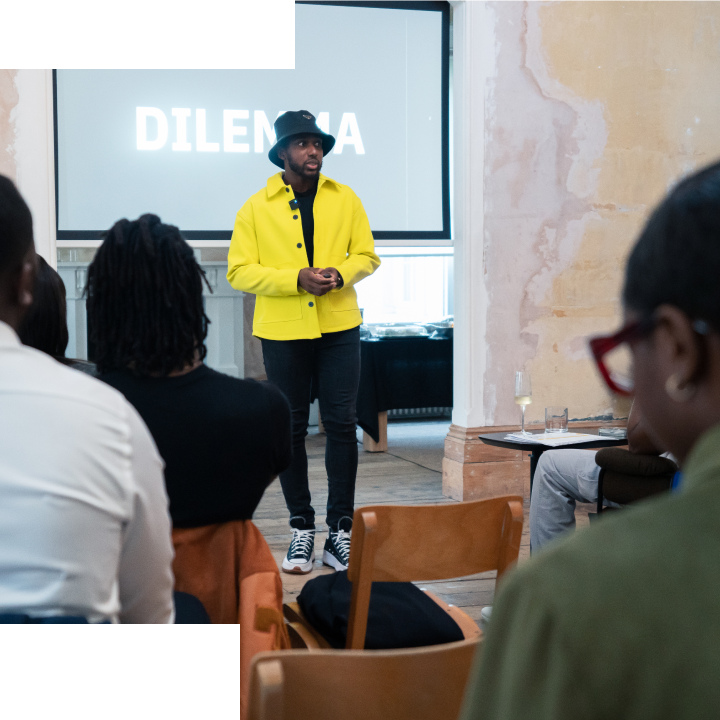 We pair you up with some of the best in business from award-winning directors to CEO's to consulting giants, who will mentor you every step of the way. Not only will they fill you in on everything you need to know, but their network will open doors for you.
We give you the skills to build your business. Run it. Market it. And make the numbers add up. We'll cover all the financial stuff you should have learnt in school, but oops they taught you Pythagoras theory instead.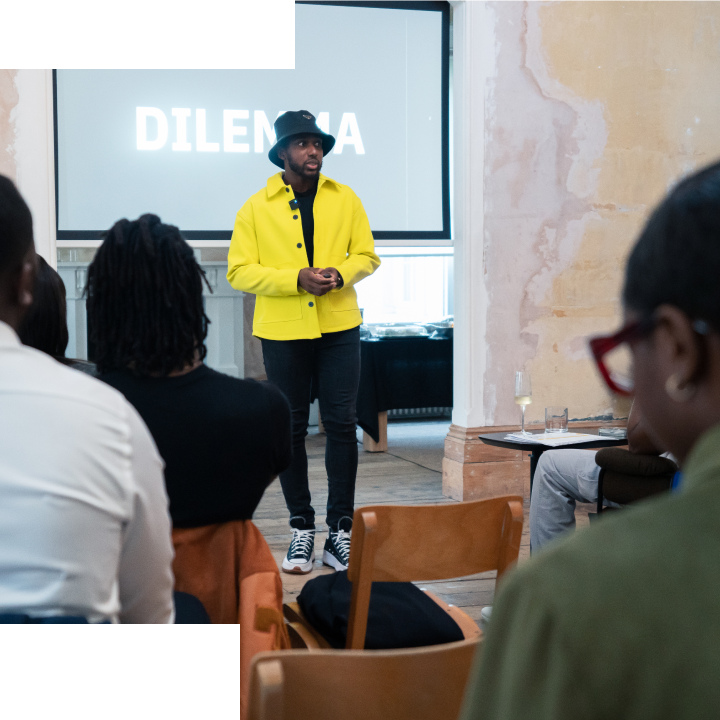 Knowledge and inspiration are all well and good. But cash helps too. We give you the chance to pitch your idea and win investment for it. We're not talking Google millions, but enough to get you started.
Whatever you want to create, we're in it with you. Every step of the way. Every stage of your growth. The clue's in the name.
SIGN UP TODAY & TAKE YOUR BUSINESS TO ANOTHER LEVEL.

Our 12-week programme, for overlooked entrepreneurs aged 18-30, will secure you the support you need through bespoke mentoring, 4 business masterclasses, networking and a chance to pitch for a £2500 grant to start, sustain and succeed in your business.

When does the programme start?
We have 3 cohorts throughout the year so head over to our application form to see when the next one starts!
How do I know if I qualify for the programme?
Our programme supports Black and racially underrepresented entrepreneurs aged 18-30.
Does my business need to be making money?
Not necessarily! We accept businesses that are at ideation phase as well as businesses that are already making revenue, we just need you to have a solid business plan. Head over to our resources page to see what that should include.
How do you match people with the right mentor?
Before the programme starts we will ask you for 3 key ask's that you want to achieve over the course of the 12 week programme, these will help you find the right mentor at our Mentor Matcher night. There you'll be able to meet all the mentors and chat with them to see who will be the perfect fit for you!
Do I have to pay to be on the programme?
Not a single penny. This course is COMPLETELY FREE, all we ask is that you are dedicated in participating and putting in as much effort as you can.
How do you measure success on the programme?
At the start of the programme we'll ask you to come up with 3 ask's that you would like to achieve over the 12 weeks, success on the programme is measured on how many of them you achieve. We suggest that you make the ask achievable within the 12 weeks and specific e.g. "I want to be able to gain more knowledge on bookkeeping so I can track my business finances properly."
Is the programme online or in person?
Our 4 masterclasses are in person in Central London, you will need to be able to attend these as they are a mandatory part of the programme. Your mentoring sessions can be online or in-person, that is a decision you can make with your mentor.
How do I apply?
It's simple! Just click the 'Sign Up' button and fill out the application form.